Promotions
Every month is full of great promotions at Hollywood Casino at Penn National Race Course. Become a mychoice® member and you could win CASH, PRIZES, FREE SLOTPLAY®, and much more!
Caption Goes Here
sign up for mychoice
and receive $20 Today!
New members who sign up for a mychoice® card can receive $20 Free SlotPlay® instantly!
Visit the cage to sign up today!
New member receives $10 Free SlotPlay for signing up and $10 Free SlotPlay for adding their email to their account.
Caption Goes Here
$500,000 big draw is back!
drawings tuesdays & Wednesdays in september
$500,000 Big Draw is Back! And we are making some changes to the process to ensure social distancing, and make redemption easier for you!
Beginning Tuesday, September 1, we will draw a winning set of numbers prior to the Casino opening at 8 a.m. each Tuesday and Wednesday in September.
Numbers drawn will be posted on Facebook, and here on our website.
If your numbers match the winning numbers, you win!
Bring your winning number to the Cage BEFORE 8 p.m. the following Monday to claim.
Free SlotPlay® will be downloaded to your card by our Cage Player Services team member.
Cash will be awarded at the Cage as well.
Invited guests will receive a set of numbers in their September Loyalty mailer.
If you have $500,000 Big Draw numbers that you received from March 2020 for Hollywood Casino at Penn National Race Course, these numbers are also eligible to win.
Please note you must have your original copy in order to claim a prize. Copies, phone images, etc. are not eligible for prizes.
Winning Numbers
Match your numbers and win!
Match 6: Win $500,000
Match 5: Win $10,000
Match 4: Win $1,000 Free SlotPlay®
Match 3: Win $250 Free SlotPlay
September 1: 27, 51, 58, 54, 26, 30
Must claim by 8 p.m. on 9/7/2020.
September 2: 43, 32, 11, 13, 36, 51
Must claim by 8 p.m. on 9/7/2020.
September 8: 49, 59, 23, 1, 51, 45
Must claim by 8 p.m. on 9/14/2020.
September 9: 53, 57, 32, 22, 14, 17
Must claim by 8 p.m. on 9/14/2020.
September 15: 48, 39, 53, 46, 11, 38
Must claim by 8 p.m. on 9/21/2020.
September 16: 30, 57, 54, 13, 33, 60
Must claim by 8 p.m. on 9/21/2020.
September 22: 3, 46, 29, 36, 40, 30
Must claim by 8 p.m. on 9/28/2020.
September 23: 28, 41, 6, 31, 39, 48
Must claim by 8 p.m. on 9/28/2020.
Disclaimer
Must bring your original copy of numbers to win. Winners must present mychoice® card, valid photo I.D. and the original copy of their Big Draw numbers to claim their prize. Big Draw Numbers issued by PNRC beginning March 2020 are eligible. Photos, or hand-written copies, or facsimiles will not be accepted. Numbers are not transferrable. Hollywood Casino at Penn National Race Course reserves the right to cancel or modify any part of this promotion at any time at its sole discretion. All grand prize winning claims are subject to verification by Odds On Promotions whose decisions are final and binding. A contestant is not a winner of a grand prize unless the odds established by the intended parameters of the promotion are beaten, as solely determined by the pre-defined entries supplied to PNGI, Penn National Gaming, LLC by Odds On Promotions, and the results of the corresponding live ball draw and the winning play did not occur as a result of any other scenario including but not limited to human error or machine malfunction. The entries supplied by Odds On Promotions and the results of the corresponding live ball draw are the sole determinants of whether or not a contestant is an insured prize winner. In the event of validated multiple prize winners of the $500,000 top prize (matching 6 out of 6 numbers) the prize will be split among the winners. See full rules at Player Services.
Caption Goes Here
Dan's Virtual Drawing giveaway
October 16 & 31
Our GM, Dan Ihm, is giving away Free SlotPlay® in a virtual drawing on Friday, October 16 and Saturday, October 31!
To enter, play your favorite slot or table game the week prior to the drawing with your mychoice® card. Dan will pick ten winners of up to $1,000 Free SlotPlay.
Best of all, you don't even have to be present to win — your winnings will be put on your mychoice account automatically. Winners will be posted here, on Facebook and in the casino.
Complete rules available from Player Services.
Caption Goes Here
September Promotions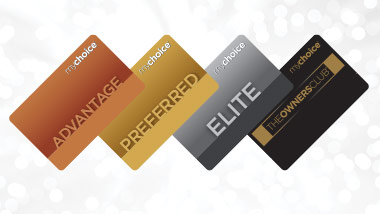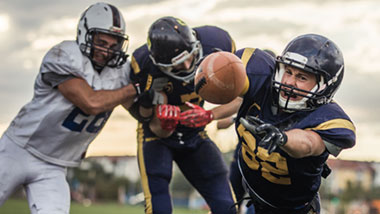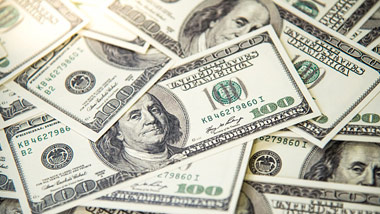 Caption Goes Here
$200,000 choose the champs giveaway
September 1 - January 3, 2021
Win your share of over $200,000 in cash and prizes!
Visit any Promotional kiosk to make your football picks each week beginning at noon on Tuesday through noon on Saturday.
Each week 30 winners will share $12,000 in prizes! Plus – pick every winner in a week and win a $1,000 cash bonus!
Maximum of three cash winners per week.
Week 2 Winners
Winners must claim their prize at a Marketing Kiosk by 11:59 p.m. on September 25, 2020. There were three Perfect Card Bonuses this week.
Caption Goes Here
NEW! table games kiosks
Try them today!
As a Table Games player, now you can:
Print your Match Play Vouchers.
See your offers.
Play promotional games.
Activate entries for promotions.
Located next to the table games area at the main entrance.
Get Exclusive Offers Instantly
Have you activated your mychoice.com account?
Your mychoice.com account not only gives you access to your account anytime, anywhere, but also enrolls you for exclusive email offers.
Sign up today to get your first offer!
Already have a mychoice.com account? Login and go to Account Details to make sure we have your most current email address.
doubletake online new member offer
all of your favorite casino games online
Take the casino home with you! Play your favorite games, earn mychoice® rewards, and win real cash on HollywoodCasino.com.
New HollywoodCasino.com members get $10 Free Play at account registration plus a 100% Deposit Match up to $251 on your first two deposits with registration code DOUBLETAKE. Only a 1X wager requirement applies for this offer. No catch, just cash!
Hollywood Casino at Penn National Race Course ( "HCPN") reserves the right to modify or cancel any promotion at any time and without prior notice. In the event of a printing, mailing, publishing, or other error, the erroneous offer will be considered void and will not be honored. HCPN, in its sole discretion and without compensation to the recipient, may replace and/or substitute the correct offer. All promotional offers subject to regulatory approval. Complete details on all events and promotions can be obtained at Player Services. Images of prizes and giveaway items may vary. Offers good only at Hollywood Casino at Penn National Race Course.